News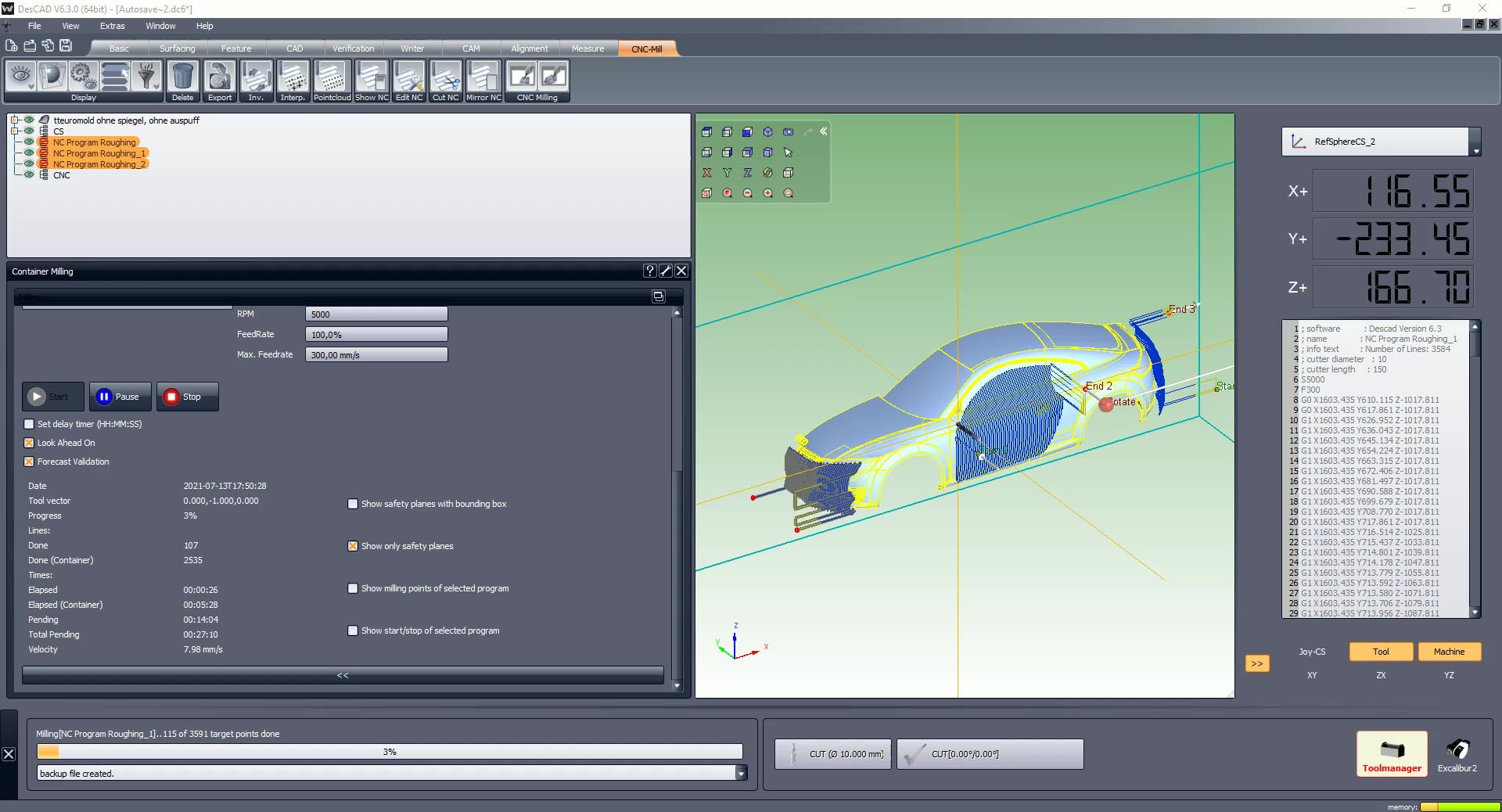 DesCAD version 6.3: new features and improvements
The continous improvement of our DesCAD software for design studios takes the next step. We´re proud to anounce that version 6.3 has been officially realeased. Again it brings along new features and improvements.
Our software team in California is contineously working on DesCAD and improving our tailor-made designstudio software. The new version holds such helpful features as:


New surface offset option for contour milling, which allows +/- offset of cutting depth.


New filter function allows user to show/hide items by category in the tree view.


New Edit Geometry section in CAM windows enables user to conveniently edit a selected object when generating a milling program.


Radius for Axis A is now automatically calculated by calibrating two perpendicular positions. No manual entry!


New Milling Error Monitoring can be seen in the lifetime tab of the Machine Info widget. Wenzel Technician can now set the proper limits and customer will be alerted of any issues.


Parameters in the CAM windows are now highlighted for the user so they can be easily identified and corrected.


New "envelope geometry" around tool-setter and sphere to prevent collision during auto calibration.


Additionally we made the following improvements:


Updated Create Planes function now with Rotational Milling Head Angles.


Tool Setup parameters such as Max RPM are now fully inherited when selected from tool manager.


New Scriber Tool parameters are now available the tool manager.


Milling head warm-up cycle added.


CAD import function now allows selection of coordinate system.


Automatic Calibration now includes a table of "frequently used" head positions. Smarter and faster calibrations !


Highlighted "Active Row" for positions being calibrated.


Updated Icons provide a more intuitive user experience.


Improved Logging function able to record and display errors.


Added "envelope geometry" around tool-setter and calibration sphere to prevent collisions.